Zach Fredin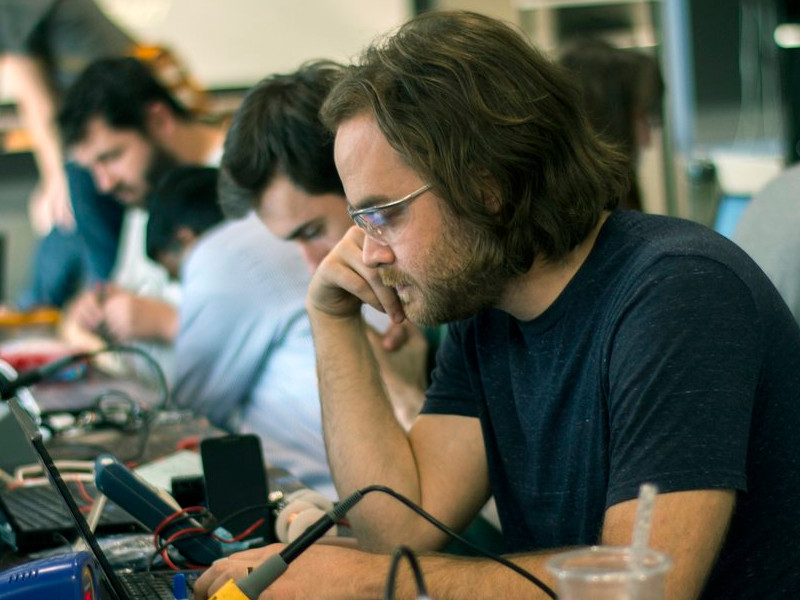 Hi! My name is Zach Fredin. I am originally from Columbus, OH, and most recently lived in Minneapolis, MN before moving with my wife Danica to Cambridge, MA for grad school. Before MIT, I
started a neuroscience education company
, sold
grain silo radar level instruments
, planned maintenance for a
50,000 ton forging press
, and grew
enormous quartz crystals
. I studied materials science and engineering at
Case Western Reserve University
, where I worked as a
foundry assistant
and rowed on the
crew team
.
My
portfolio
, which talks a bit about past projects and work.
At CBA, I study digital materials, direct-write fabrication, laser micromachining, MAS NMR,
reconfigurable computation
, and
superelastic flexures
. Some of this work made it into my September 2021 Master's thesis, entitled
Assembling Integrated Electronics
.
During the spring of 2020, I worked on a number of rapid
COVID-19 response projects
intended for distributed FabLab-based community fabrication.
Our lab visited Haystack Mountain Craft School in mid-2021, where I built a
micro-pantograph
to engrave tiny messages on various things (like rice).
I occassionally photograph
woodland creatures
.
MIT class sites:
How to Make (Almost) Anything
,
The Nature of Mathematical Modeling
,
Rapid-Prototyping of Rapid-Prototyping Machines
zach dot fredin at cba dot mit dot edu
pronouns: he/him